Best Intermediate Telescope 2023; Reviews
Disclosure: This post contains affiliate links and I may earn a small commission (at no extra cost to you) if you click through and make a purchase. Thanks in advance – I really appreciate it!
Type: Reflector

Aperture: 130mm (5″)

Focal length: 650mm

Focal Ratio: f/5

Mount: Alt-azimuth

Eyepiece: 23mm, 10mm

Magnification: 28x, 65x

Weight: 21.5 lbs.(9.75 kg)

Our Rating: 9/10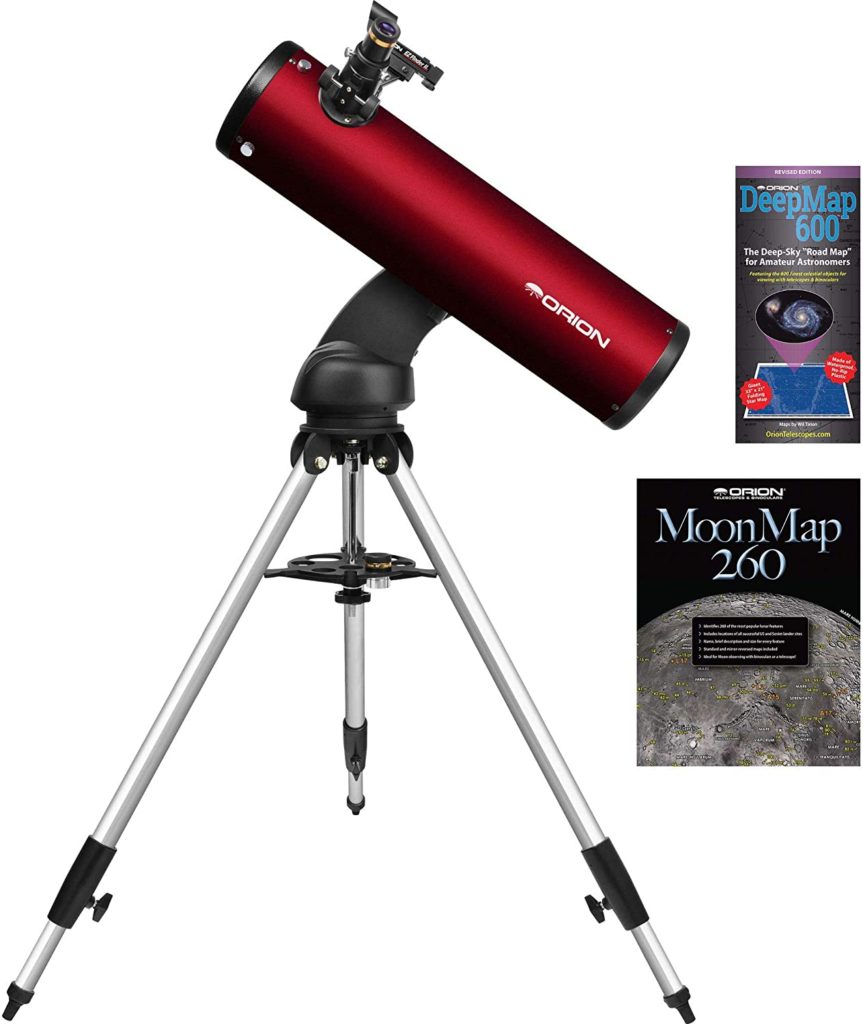 Best Intermediate Telescope Buying Guide 2020
Buying a telescope for home use is an important step towards a new level of appreciation for the night sky, and the wonders found within it.
We are a team of active amateur astronomers, here to help you with all your astronomy and science related needs – this is anything, from reviewing the latest telescopes to be released to talking about gravity and neurons. The Big Bang Optics was started because of our love for astronomy and to help others like us find the best telescope and accessories.
The Big Bang Optics is a participant in the Amazon Services LLC Associates Program, an affiliate advertising program designed to provide a means for sites to earn advertising fees by advertising and linking to Amazon.com. The Big Bang Optics also participates in affiliate programs with Clickbank and other sites. The Big Bang Optics is compensated for referring traffic and business to these companies.