Best Dobsonian Telescopes 2023; Reviews
Disclosure: This post contains affiliate links and I may earn a small commission (at no extra cost to you) if you click through and make a purchase. Thanks in advance – I really appreciate it!
Type:

Refractor

Aperture:

203mm (8″)

Focal length: 1200mm
Focal Ratio: f/5.9
Eyepiece: 28mm, 10mm
Magnification:

120x, 43x

Weight:

42 lbs. (19kg)

Our Rating: 9/10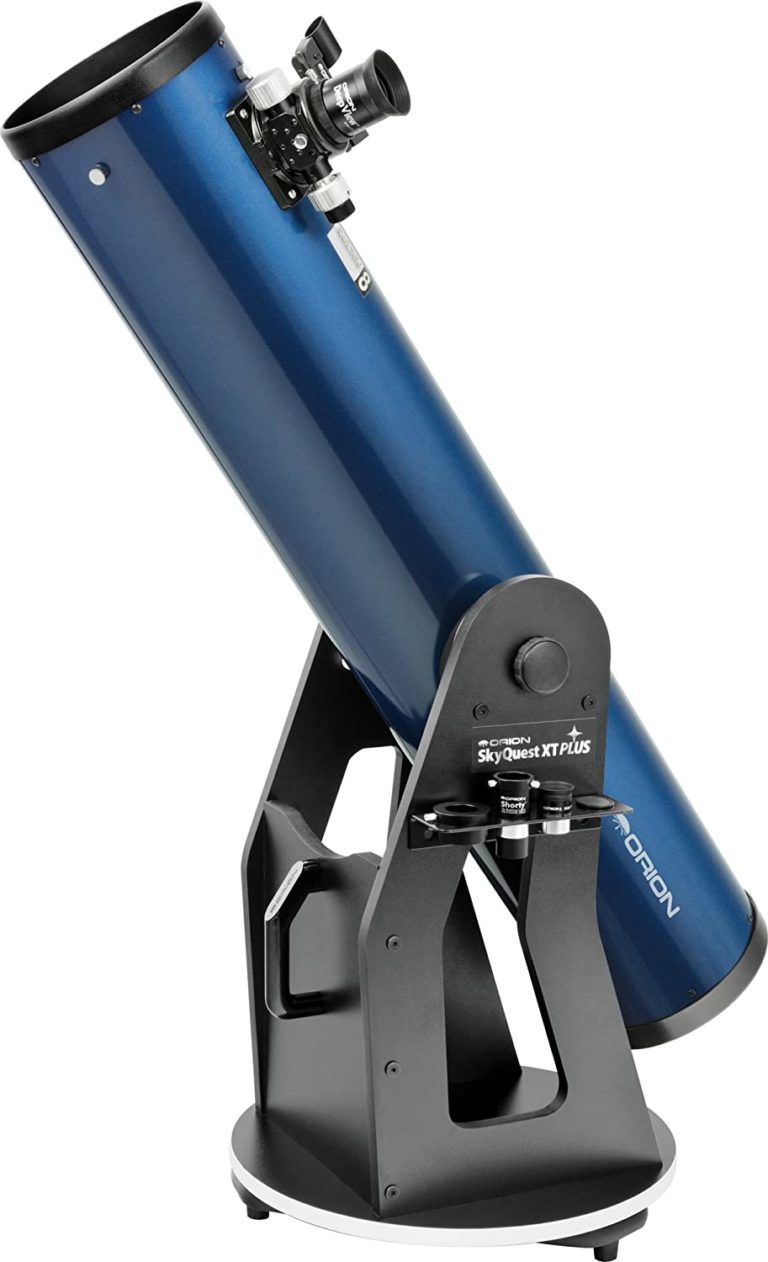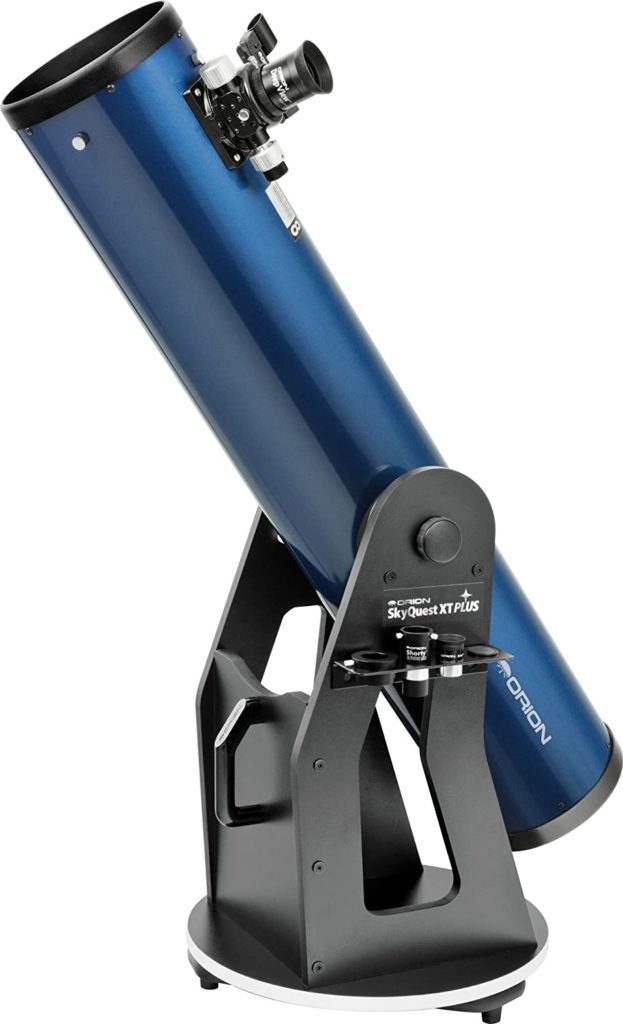 A step-down 1.25″ adapter is included to allow the use of 1.25″ as well as 2″ eyepieces. The Crayford design enables smooth, precise focus adjustments that are essentially free of backlash and flexure.
For easy transport and storage, the Orion XT8 PLUS telescope can conveniently be broken-down into two separate pieces. 
By unthreading the two altitude tension knobs from the Dobsonian base, you can detach the 46.5″ long reflector optical tube and transport each piece separately.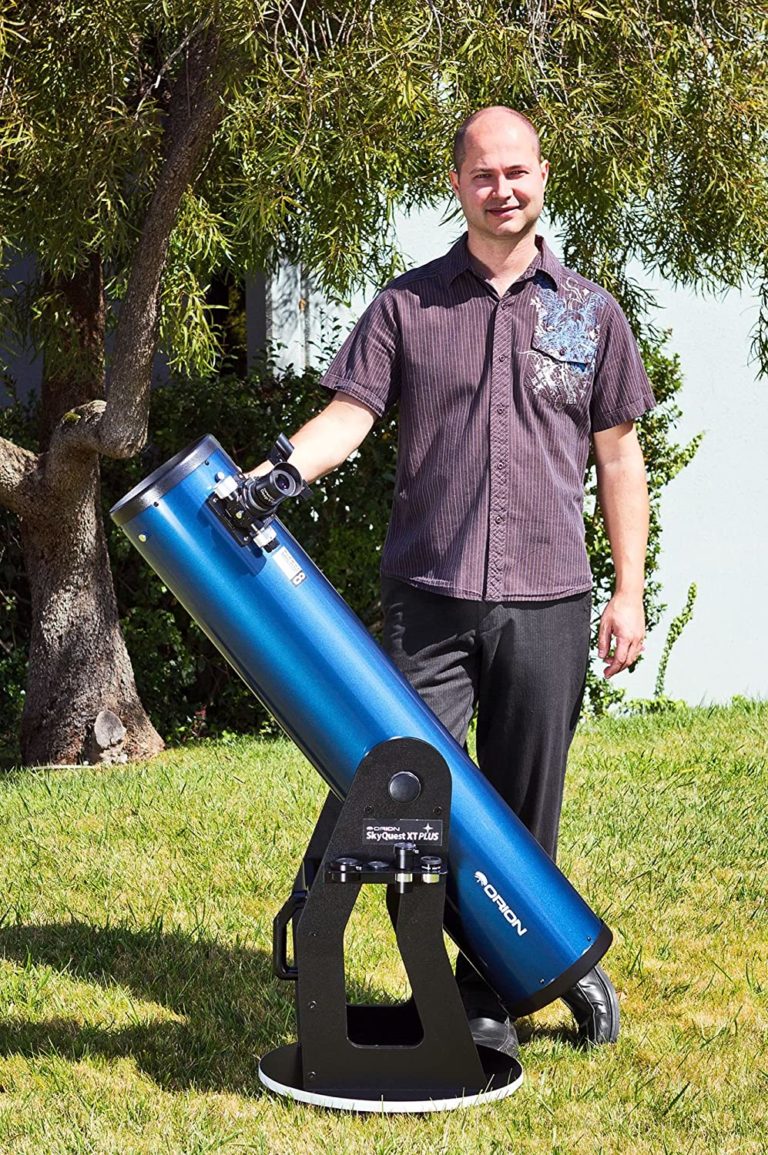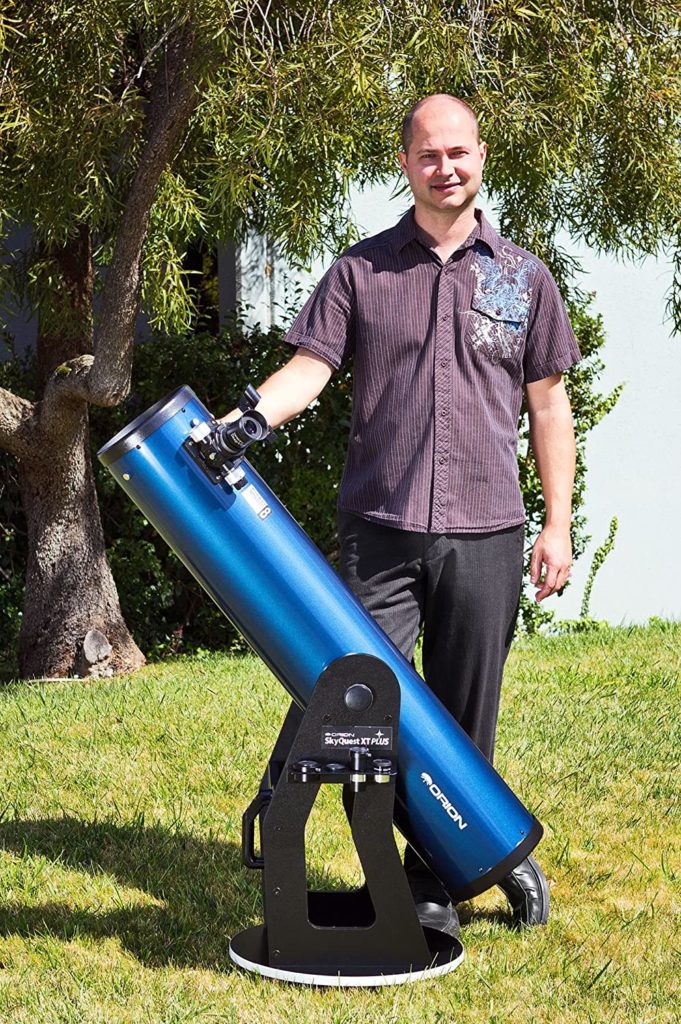 Buying Guide - How To Choose The Best Dobsonian Telescope
Dobsonian telescopes are great because you get a lot of aperture for your money.
We are a team of active amateur astronomers, here to help you with all your astronomy and science related needs – this is anything, from reviewing the latest telescopes to be released to talking about gravity and neurons. The Big Bang Optics was started because of our love for astronomy and to help others like us find the best telescope and accessories.
The Big Bang Optics is a participant in the Amazon Services LLC Associates Program, an affiliate advertising program designed to provide a means for sites to earn advertising fees by advertising and linking to Amazon.com. The Big Bang Optics also participates in affiliate programs with Clickbank and other sites. The Big Bang Optics is compensated for referring traffic and business to these companies.